This is a easy, tasty dish that my mom used to make us and now I make for my family...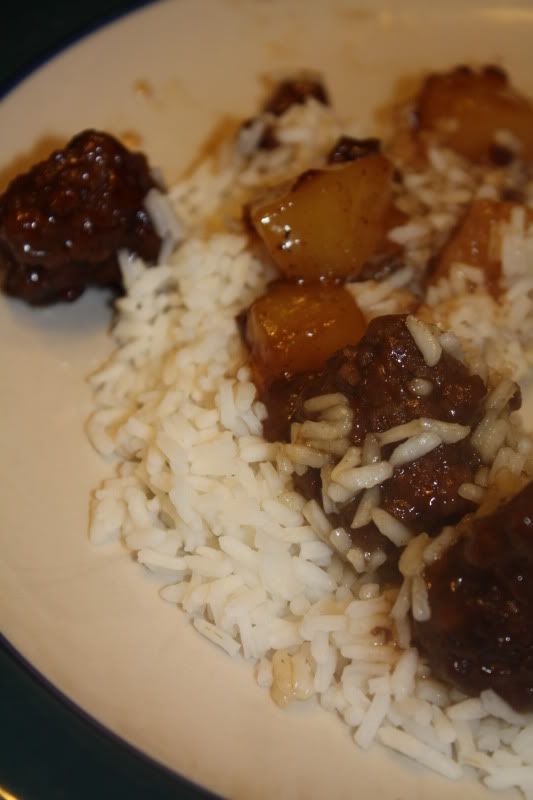 Sweet-and-Sour Meatballs - Betty Crocker

Meatballs
1/2 cup packed brown sugar
1 T cornstarch
1 can pineapple chunks
1/3 cup vinegar
1 T soy sauce

Cook meatballs in skillet; remove. Drain fat from skillet.
Mix brown sugar & cornstarch in skillet. Stir in pineapple (with syrup), vinegar & soy sauce.
Heat to boiling, stirring constantly; reduce heat. Add meatballs.
Cover and simmer for 15 minutes, stirring occasionally. Serve over rice.